Hello! I'm Alaina, founder of Perfect Harmony Planning. Thank you so much for joining me here. The journey of wedding planning has been such a joy for me, and I appreciate your support and interest. I would like to introduce myself a bit, so you can better understand who you will be working with. 
- I grew up in a small town in Wisconsin, and currently reside in the Twin Cities
-During university I studied communications at the University of Minnesota Twin Cities, and am currently completing a Master's degree in International Education.
-I worked for a catering company during college, attending weddings and events all over the Twin Cities, and I worked at Rustic Manor 1848 in Hartland, WI where I learned my wedding planning trades and tricks. 
-An avid Disney lover, I named my organization after a Disney song. I identify most closely with the Disney Princesses Belle and Rapunzel, although I think Mulan is the most badass.
-Family is important to me, and I frequently make trips to the Milwaukee area to visit "home"
-If I had to pick a song to describe me, it would be American Honey by Lady Antebellum.
-My biggest life question right now is if I will ever be able to afford a house.
-I am in constant search of the best coffee shop to work at based on taste of coffee, atmosphere, vibes and natural light. 
-Currently, I am on a clothing freeze. (aka I am cutting off my shopping habits)
-It would be very unnatural for me to only have 1 job at a time. (I cannot sit still)
-Sometimes I wonder if I will ever get tired of watching The Office.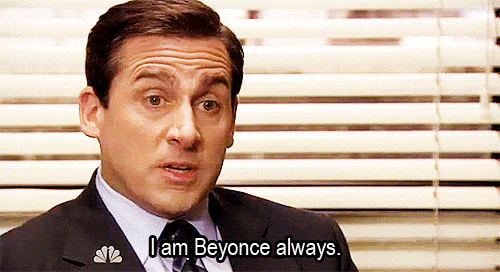 Here I am hiding out in a hidden corner at a lovely wedding reception. Layouts and timelines spread before me, I am in my Happy Place.
Thanks for reading!
Alaina
Please reload